Social Media for Sports and Athletics
Sports and athletic events offer the perfect opportunity for brands to get a better understanding of and market to captive audiences. Brands pay big dollars to sponsor, host or advertise at an event. It can be challenging to know if that investment paid off other than reviewing immediate sales. Of course, wherever large numbers of people gather, there poses inherent risks as well. Protecting athletes, spectators and people in and around a sporting event is always a top priority.
By searching social media for mention of keywords, organizations can determine social sentiment, intent, preferences and activity as it happens. No other data source provides this real-time view into what's trending, brand resonance and even potential risks.
Social media gives both marketers and security insight into the social conversations happening in and around an event.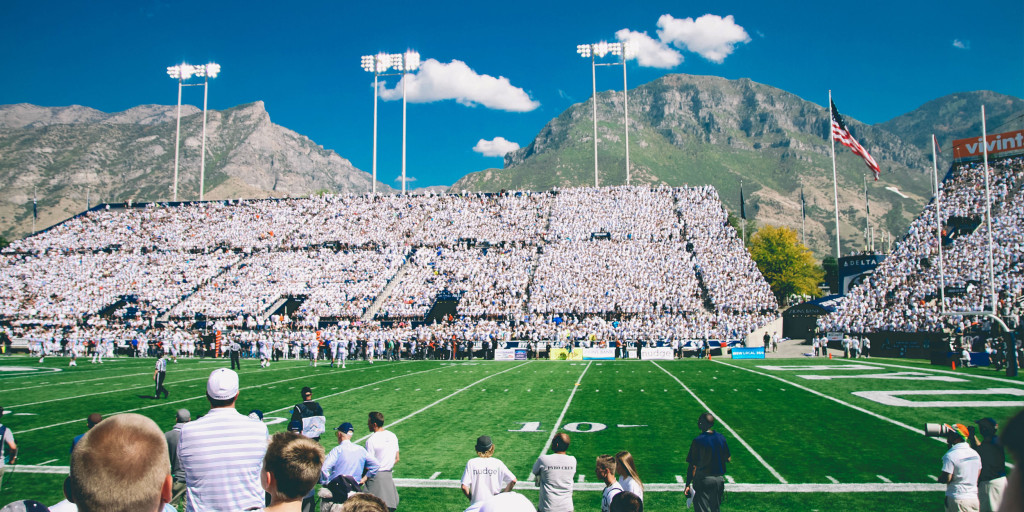 ---
Snaptrends for Sports and Athletic
Athletic events have become big business. They generate a lot of revenue and offer large audiences for organizations to market to before, during and after an event. Unfortunately, they can also be an ideal environment for criminal activity. Organizations affiliated with sports and athletics can use Snaptrends to conduct market research, target messaging, and effectively market to spectators as well as to protect everyone at the event. It can even be used to keep track of what players, coaches and staff are saying on social media to be proactive in addressing any potential controversy.
Snaptrends makes understanding social media conversations in the context of location easier than ever: 
Specific location and global viewing

Live streaming and historic views

Customizable alerts

Trend and text analysis
Snaptrends helps organizations ensure the safety of athletes, teams and the people at a sporting event while giving brands excellent insight into consumer behaviors and attitudes towards their brand. Our software allows organizations to eliminate the irrelevant posts and focus on the social conversations with the information they really want to know.
How do we do it? 
Geofencing with a user-specified lens placed over event(s)

Advanced analytics

Custom keywords and filters

Refinement tools
Our location-based social media software offers mapping overlays and drill-down functionality to pinpoint activity when and where it happens. From global heat maps to visualize where people are mentioning team-related keywords and hashtags around the world to stadium heat maps to see where people are posting in and around the stadium, Snaptrends offers ground-level insight no other data source can provide.
---
Examples of Social Media for Sports and Athletics
Snaptrends has many practical uses in the sports industry and our capabilities continue to evolve. Because so many people use social media, it is the ideal vehicle to engage with people as well as learn from them.
A recent use case involved a professional football team partnering with a national fast food chain to offer free specialty drinks to any customers wearing the team jersey. The restaurant used Snaptrends to track social media for any mentions of the promotion and where those consumers were located to understand where their advertising was resonating.
Snaptrends is also used by stadium officials to address security issues. By placing a lens over the stadium and searching for keywords, officials were alerted to a fan's post about a fight in his section. Using Snaptrends, officials were able to not only identify the post, but the exact location of the post so they could respond quickly and appropriately.
Common use cases for Social Media for Sports and Athletics:
General safety

Fan and customer experience

Asset and facility security

Event security and insights

Brand awareness

Fan and media trends and sentiments

Merchandising opportunities

Customer service

Crisis management

Intellectual property protection

HR violations
Snaptrends can provide your organization with the insights you need to make the most informed decisions to guide strategy. Call us today for a product demo so we can show you exactly how Snaptrends can work for you.