Snaptrends Social Media Software Overview
Discover, Analyze & Share Social Media Insights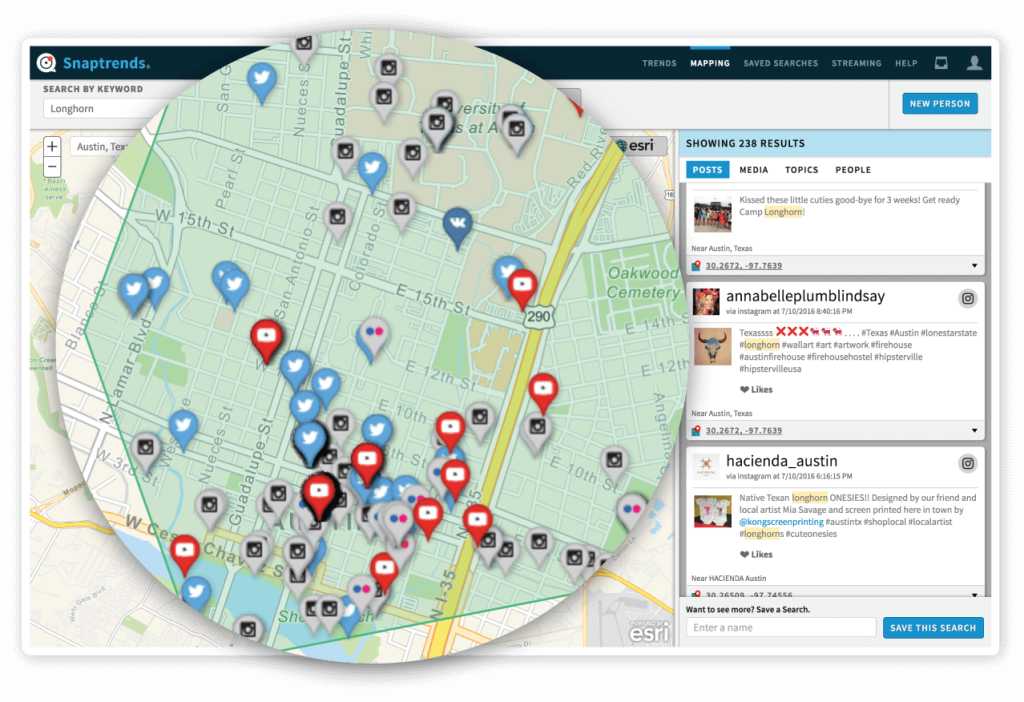 Discover
The social media universe is huge and ever-expanding, making the process of discovering information you need both difficult and time consuming. Our goal is to make the process of discovering relevant social media easy, so you can spend more time acting and less time searching. With our intuitive user interface and world-wide or geo-specific searches, you can easily and quickly discover social insights around the places and people that matter to you.
Analyze
Social media consists of conversations, networks, and information – a lot of information. Snaptrends helps you truly analyze and understand the meaning behind that information with our automated analysis capabilities and informative charts and graphs. We help you dive into the data, revealing actionable insights.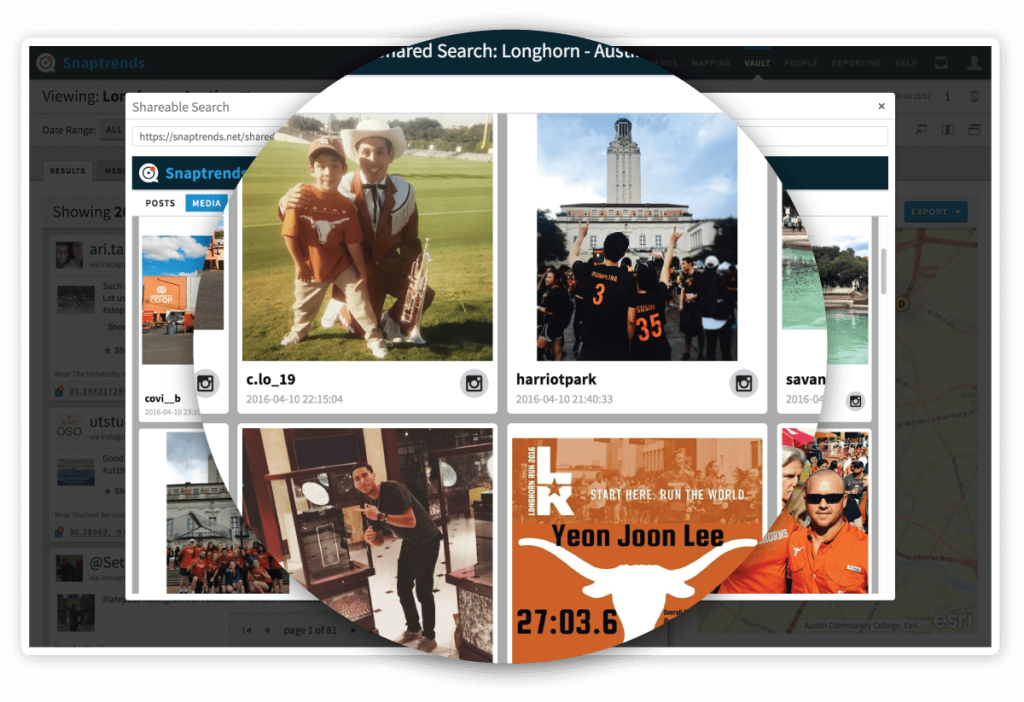 Share
Snaptrends makes it easy to share, utilize and integrate social media data outside of the Snaptrends system. With a click of a button, you can share your findings across teams and organizations and easily export and upload it into other systems and tools.