Social Insights and Analytics
Real-time location-based social intelligence solution for organizations. Providing insights to achieve results.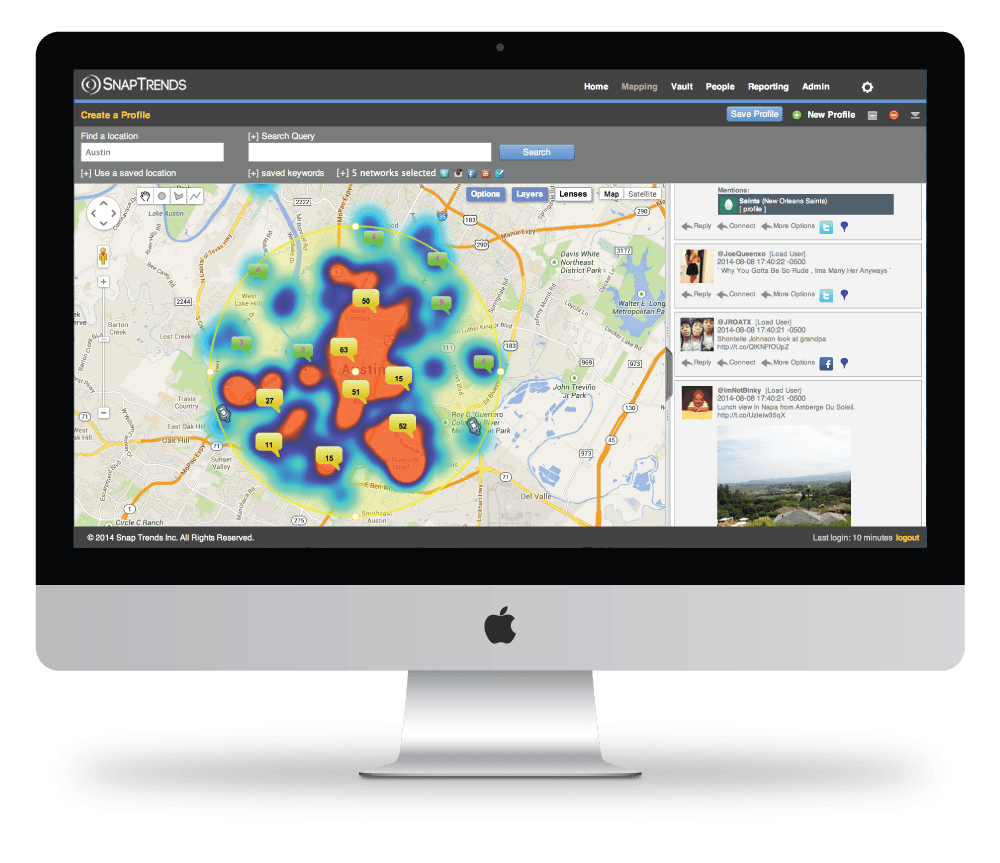 We're the most advanced social intelligence platform on the market. Here's what that means for you:
Gather data from social media conversations in the context of location that will provide actionable information.

Make informed decisions using powerful built-in analytics with sentiment analysis, influencer identification, social network mapping and more.

Identify and understand relevant and robust insights behind social media posts across various platforms.