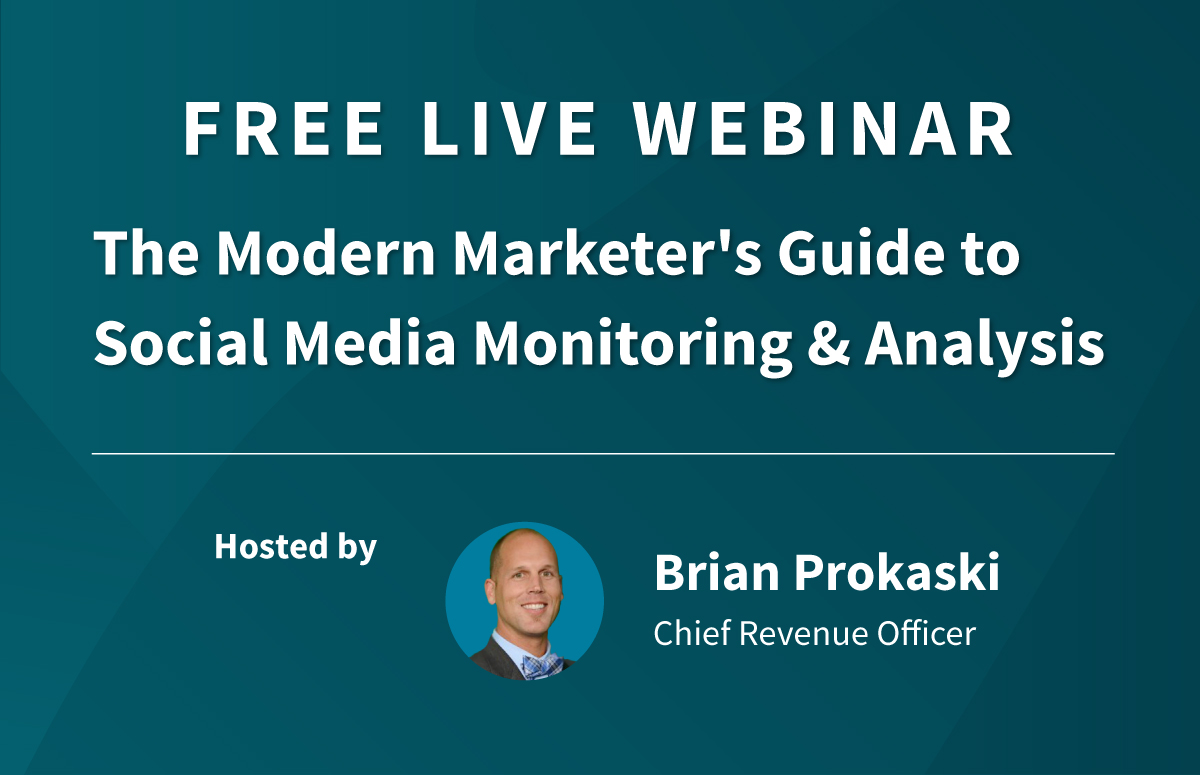 Modern marketers recognize that the vast social media universe contains valuable insights, yet wading through the information to discover and understand the insights which actually matter is a time-consuming process – but it doesn't have to be. Join Brian Prokaski, Chief Revenue Officer at Snaptrends, as he dives into how social media monitoring and analysis can help marketers in any industry quickly discover and understand consumer sentiment and needs, determine marketing strategy adjustments, and ultimately boost the bottom line.
With the ability to filter through the noise to focus on information coming from the consumers and locations that matter most to your organization, marketers can respond to sales demands and tailor marketing initiatives by identifying what consumers want, when, where and why they want it. By enhancing existing sales and marketing data with social information straight from the consumer, you will reveal instant, actionable and measurable insights.
---
What We'll Cover
Revealing consumer sentiment & needs with location-based social insights
Actively

responding

 to insights from social data with effective marketing strategies & initiatives
Compar

ing

common social media monitoring tools with location-based monitoring & analysis
Meet the Host
Brian joined Snaptrends in 2016 and serves as the Chief Revenue Officer. He is responsible for all aspects of revenue growth for the company. Previously, Brian polished his career in sales with several high-growth technology companies including Idera, VMWare and Dell. While mainly focused on go-to-market strategies, operational efficiencies and revenue growth, Brian's area of expertise also extends into channel program management, international sales planning, and customer service. As a true "Austinite", he aims to build best-in-class sales and marketing organizations with talented individuals in the Austin area.