Transportation Departments Using Social Media to Keep Traffic Moving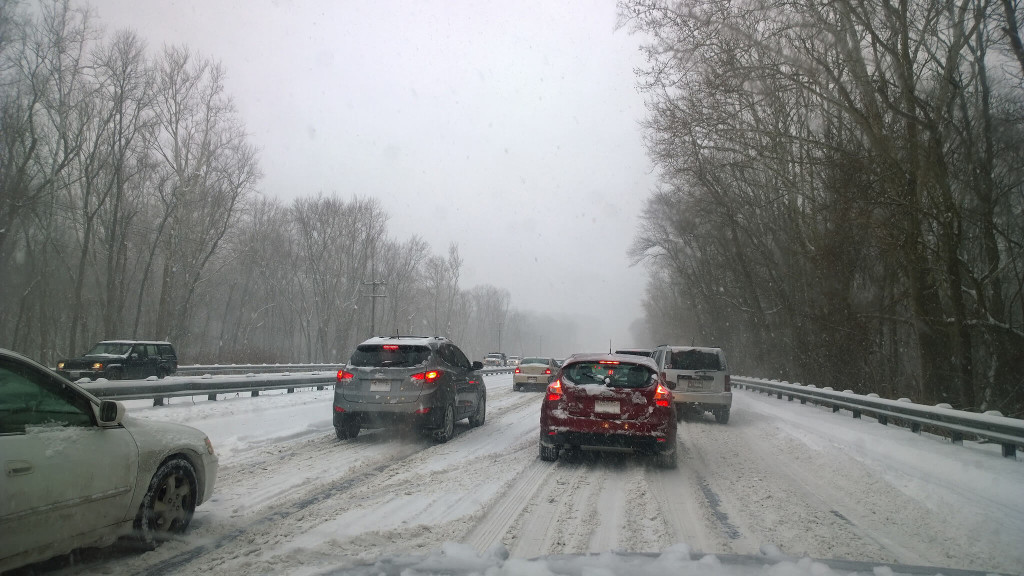 More and more states and transportation departments are looking to social media monitoring to provide real-time insights into traffic patterns and aid drivers in avoiding accidents, bad weather and other hazardous conditions. Both the State University of New York at Buffalo (UB) and the Iowa Department of Transportation (IDOT) have social media monitoring projects in the works.
Predicting Traffic Patterns for the US Department of Transportation
UB recently received a grant from the US Department of Transportation to help cities use social media monitoring to predict traffic patterns. Since 2013, UB has been monitoring tweets from the Buffalo, NY area, as well as neighboring cities and suburbs. By using geofencing  and advanced keyword searches in their social media data collection, UB has been able to track and report on everything from accidents and delays to blizzards and storms much faster than their department of transportation has been able to update its digital traffic signs.
UB Goals for Social Media Monitoring
"We are studying how to improve traffic management systems," said Qing Hi, Assistant Professor of Transportation Engineering at UB. Among UB's goals for their social media monitoring project are to:
Help transportation authorities recognize and respond to problem areas
Equip drivers with timely traffic and weather information
Provide drivers with alternate routes
Enable digital traffic signs to be updated more regularly with actionable information
Enable cities to incorporate social media monitoring into their traffic management strategy
IDOT Uses Social Media to Update Dynamic Traffic Signs
IDOT is encouraging drivers to submit geotagged photos and videos that show driving conditions using their hashtag: #iatraffic. Through social media, IDOT has successfully created a network of thousands of traffic reporters, who are able to instantly and accurately report travel conditions and risks. The agency currently uses a social media monitoring tool and employs a team of people to monitor social media conversations during emergency events, such as blizzards. As a result, IDOT has been able to keep drivers safer and better informed, update its dynamic traffic signs with more timely information, and direct its resources to the zones that are consistently reporting the most trouble.
Follow UB and IDOT's Social Media Monitoring Success — Use Keywords
To learn more about how you can use targeted keyword searches to obtain more meaningful information from your social media monitoring efforts, check out our step-by-step blog: Keyword Searches 101 – A Quick Guide to Relevant Results.