Knowledge of social media important for next generation of GEOINT professionals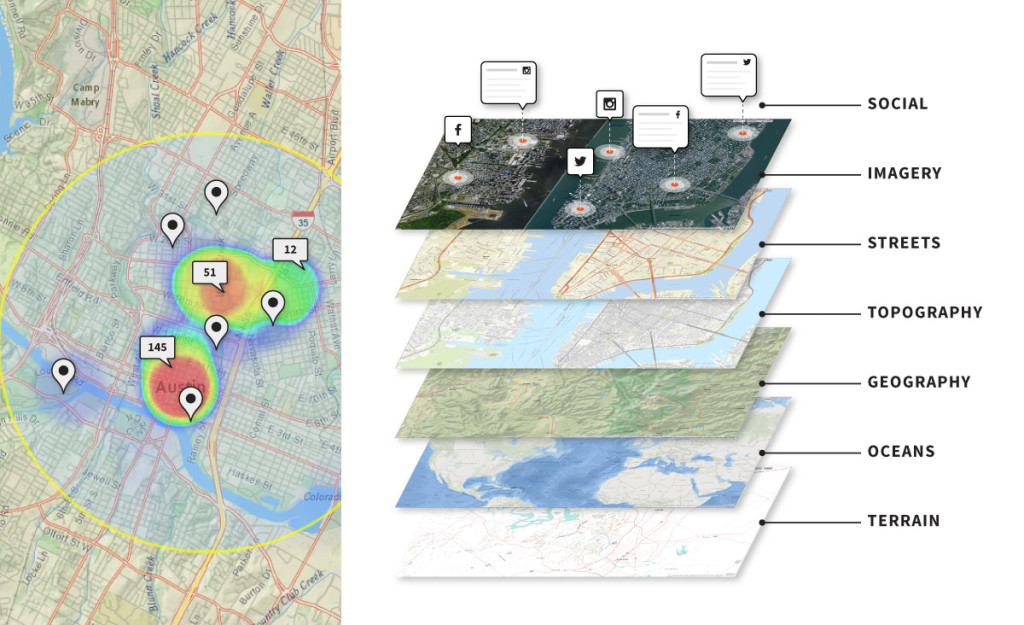 In a recent editorial featured on NGA Pathfinder, the official magazine of the National Geospatial-Intelligence Agency, Lt. Col. Chris Oxendine, Ph.D., and retired Col. Steven Fleming, Ph.D., discussed:
The role of Geospatial Intelligence (GEOINT) in determining foreign policy

What students interested in GEOINT need to know now
Both professors purported that students anxious to become a part of the GEOINT community must be "trained to analyze the physical, cultural and human aspects of a region while synthesizing this with information gathered from numerous sensors (e.g. satellites, mobile phones, social media, etc.)."
The Recommended Path for Students Interested in GEOINT
In preparing students for a successful GEOINT career, Oxendine and Fleming recommended that new students must thoroughly understand four things:
Physical Geography

– How terrain, weather, water and vegetation impact operations and intelligence

Human Geography

– How humans impact their environments; how earth affects human activity

Cultural Geography

—

How

cultural norms differ in relation to various environments

Geospatial Information Science

— How to use technology to capture, manage, analyze, and display geographic information that supports leaders in making informed decisions in complex environments
Navigating Geospatial Information to Aid Leaders in Decision-Making
According to Oxendine and Fleming, a foundational understanding of physical, human and cultural geography is essential to being proficient in using geospatial information systems to provide leaders with actionable information. For example, tomorrow's GEOINT professional must be able to take geospatial information gathered from a social media monitoring tool and determine whether or not that social media data is pointing to a potentially threatening situation.
Social Media Equips Geospatial Intelligence Community With Critical Information Insights
While the recommendations of the professors may seem like a hefty weight to place upon student shoulders, much of today's social media monitoring tools are not only easy to use, they bring a level of precision that enables young professionals charged with interpreting data to do so with confidence. The best monitoring tools empower the GEOINT community to find data faster and:
Determine Sentiment Across an Area

– Knowing what people mean when they say something increases understanding, and is vitally important to those tasked with reporting to leaders who hold the power to put boots on the ground.

Eliminate Irrelevant Data

– Knowing which conversations are worth listening to saves both the military and GEOINT community time and resources.

Visualize results: 

The power to plot GEOINT on a 

social media map

 enables leaders to see where conversations are happening and what activities are being planned.

Make better decisions: 

Geo-intelligent social monitoring tools are critical to making smart decisions and implementing effective strategies and foreign policies.
To learn more about how social media monitoring is being used to help governments shape foreign policy, check out our blog: DHS Searches for Social Media Intelligence Solutions.