Posting wealth and riches on social media can open you up to risk.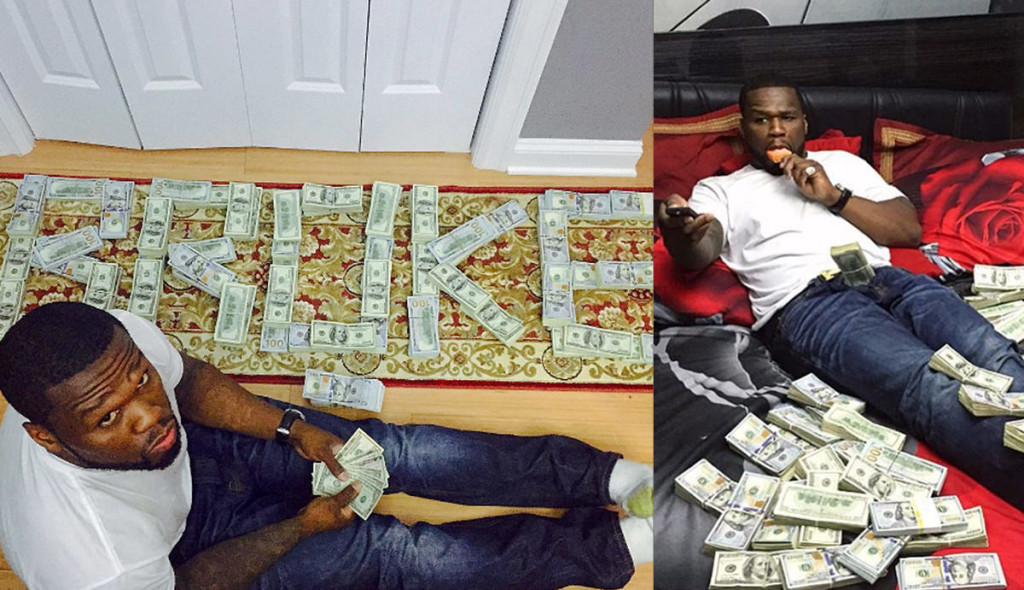 Sometimes a picture is worth more than a thousand words, like when you declare bankruptcy in order to get out of paying alimony, and your kids post pictures of your millions of dollars of hidden assets on Instagram.
A recent article in a UK paper highlighted how cybersecurity firms are now leveraging social media posts to win trials in 75 percent of all litigation cases. Ironically, it's the children of the mega wealthy who are inadvertently helping to keep their parents honest, by bragging about various private jets, yachts, sports cars and more on social media. Fraud investigator, Oisín Fouere, the managing director of K2 Intelligence in London, said social media is his first stop when investigating the dealings of the troubled wealthy.
Mo Money. Mo Problems.
On this side of the pond, rapper 50 Cent (aka Curtis Jackson), who filed for bankruptcy last year, was invited back to bankruptcy court by Judge Ann Nevins after his creditors found multiple Instagram pictures featuring the rapper with stacks of one-hundred dollar bills. In one picture the "Benjamins" cheekily spelled out "BROKE." As if this weren't enough, the rapper captioned the image "lunch money."
Judge Nevins said his Instagram posts caused her to be "concerned about allegations of nondisclosure and a lack of transparency." His lack of discretion led to his lawyers and creditors coming to a new agreement, although it appears the rapper didn't learn any lessons. Hours after the hearing he posted more pictures of himself on Twitter and Instagram with stacks of cash stuffed in his waistband.
High-Life Criminals Attracting Low-Life Criminals
Of course, creditors and private investigators aren't the only ones following Twitter feeds and Instagram accounts with monikers like "Rich Kids of Instagram" and "Rich Kids of London." Common criminals looking to make a score are often able to easily track the kids who post in these groups thanks to the kids geo-tagging their location. Much like geofencing, geo-tagging helps pinpoint the location of origin of a post.
According to a recent report, 80 percent of robbers check social media sites such as Facebook, Twitter, Instagram, Google Street view, and Foursquare before robbing a home. According to another news site, an heiress was robbed of over $900,000 while she was on vacation, by criminals who followed her social media posts.
To learn more about how social media monitoring is being used by investigators to catch criminals in the act, check out our recent blog: Social Media Monitoring Uncovers $2 Million in Fraudulent Claims for Social Services Agency.
Photo Source by 50cent