Esri Partnership & Integration

Geospatial information provided by Esri has been used by business leaders for decades to help drive critical decisions around the world. With the advent of social networking, location-based social media data provided by Snaptrends has proven to be a crucial source of information for these same leaders, providing real-time, on-the-ground insights around the locations that are important to their organizations. The integration between Snaptrends and Esri gives users of both platforms the ability to access a more comprehensive data set than ever before, broaden their understanding of particular locations, and use that information to make positive, impactful decisions.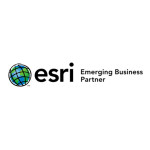 Snaptrends is proud to partner with Esri and provide clients of both platforms the ability to utilize two powerful systems in one. The partnership and product integration empowers organizations in virtually any industry to save time with proactive insight gathering and worldwide or geo-specific social media searches overlaid on Esri ArcGIS maps.
---
How it Works
Snaptrends and Esri data can be integrated using two methods:
Snaptrends as an Esri Feature Service: Publish new Snaptrends data directly into an Esri ArcGIS account
Social GeoService: Pull saved Snaptrends data into an Esri ArcGIS account using a GeoService URL
Snaptrends as an Esri Feature Service

Snaptrends as a Feature Service is the latest integration between the world's leading social media monitoring service and the world's leading geospatial mapping service. Using Snaptrends as a Feature Service allows customers the ability to publish location-based social media from Snaptrends directly into the Esri platform. New social media data is automatically pushed to Esri in real-time, ensuring you always have the most current data to interact with inside the Esri platform and combine with existing data in your Esri account.
Social GeoService
Social GeoService provides the ability to view saved Snaptrends data in ArcGIS Online and ArcGIS for Desktop accounts using a GeoService URL. Conversely, clients can pull in custom ArcGIS mapping layers along with thousands of publicly available layers into the Snaptrends system.
---
With the power of Snaptrends social insights combined with Esri ArcGIS, organizations can quickly identify, understand, and utilize location-based social media to make more informed decisions and take more effective actions.